Share your experience

---

La Forêt des défis

Share your experience

---

La Forêt des défis
Our visitors are talking about us

VICTORIA R
" Super sejour au parc dans le cadre d'un evjg Laser game Outlook au top, écran géant pour la coupe du monde, cadre exceptionnel, au calme, en pleine nature. Merci à toute...

BENOITE S.
" Votre parc est magnifique. Tout le monde y trouve son compte. Repas au coin du feu. Tedanlenoir. Acrobranches. Grand filet. Jeux au sol. Tegonfle...Nous avons passé une excellente journée.: Visité mi-octobre...

AURÉLIE HUBER
" Nous avons fêté les 9 ans de mon fils dans ce parc et nous avons choisi l'activité Accrobranche. Nous étions un groupe de neuf dont 2 adultes et 7 enfants. C'était...

KRISTEL
" Amazing experience!!! Un weekend inoubliable! Avec une équipe super on ne pouvait pas rever mieux pour mon EVJF! Je m'en souviendrai pour toujours! Accueil chaleureux, activités de folies, de pures moment!...

ANGÉLIQUE
" Que dire à part un mot laaaargement mérité et qui suffit à résumer le week end passé la bas: GENIAL!!!! Une ambiance extra, des gens sympathiques, accueillants, fun.... Le parc est...

ANAIS
" Un mega super bon week end pour un EaVJF! Le parc est top, l'équipe aussi (mention spéciale à Brigitte, Billy, Quentin et Aurélien). Y aller les yeux fermer, tout est vraiment...

BENJAMIN VILLIGER
" Top du top !!! 5ème année consécutive que j y vais avec 25 enfants pendant 3 jours et toujours aussi bien !!!! Accueil Top, pack aventure vraiment sympas, tipi tout confort,...

ANTO_M57
" Nous avons passé un super week-end en famille (avec jeunes enfants). Le parc en lui même est vraiment très sympa, le fait d'être dans la forêt nous a beaucoup plus. Les...

LAURENT_DRM
" Nous avons passé une journée dans ce parc, au milieu d'une forêt de pins. Le parcours compte 10 niveaux, avec pour principe de voir la difficulté s'accroître au fur et à...

LORETTE K.
" Pas mal en famille, il y en a pour les jeunes enfants comme pour les grands. Le parcours d'accrobranche est superbe et les jeux au sol aussi ! Visité en juin...

SÉLANE BRAYÉ
" Un magnifique parc pleins d'aventure ! Magique *_* "
a fun and educational space where we discover the world of the forest. For young and old alike, discover the world of the fauna and flora of the Northern Vosges Regional Park in this educational space. Whether it is to learn how trees communicate with each other, what the food chain of our forests is, or simply to sit for a moment on a bench, take the time to discover this fun space and relax for a moment away from the crowds. other park games while learning.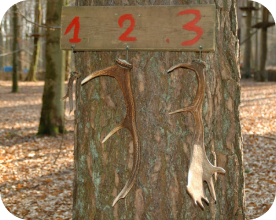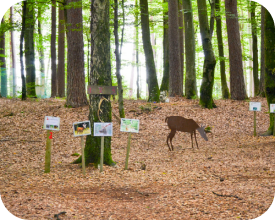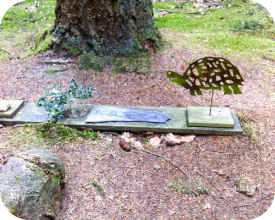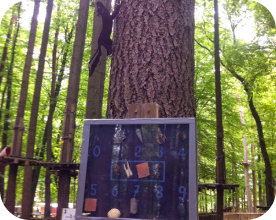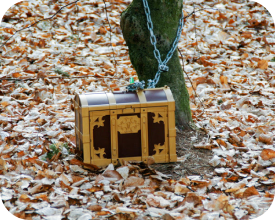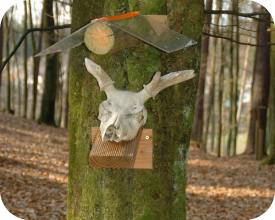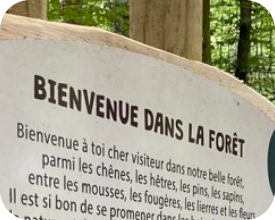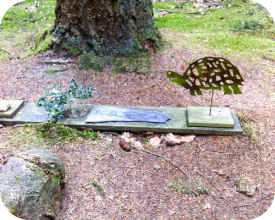 Subscribe to our newsletter​

Receive our quarterly newsletter and take part in our big competition "20 years worth celebrating!", by leaving us your email address (20 free entries to be won by draw). ​